Looks like collar necklace is the latest fashion for necklace. I saw my colleague wearing it. She looks nice wearing it with halter neck blouse. She looks elegant. This afternoon, I went looking for a pant and saw some stalls selling collar necklace.
Just now I browse for collar necklace and I bump into this website. Wow, they have nice and elegant collar necklace and can wear it with gown. The website is http://www.shopstyle.com/browse?fts=collar+necklace.
Here are some of their necklace.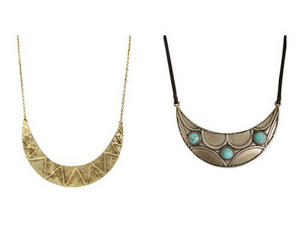 I also bump into another website, which is http://fashiono.my/tag/collar-necklace/. I think their necklace are more suit to wear with cute dress or younger generation.